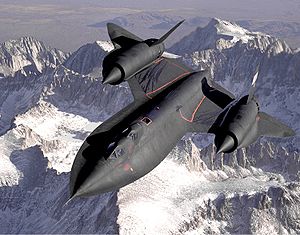 The system works with diesel, gas, electric and hybrid systems, incorporates clean technology and electronic controls, and is applicable to generally any submerged, planing and semi-planing hull, including V-shaped hulls. This includes commercial vessels, military ships, patrol and rescue boats, amphibians, yachts, rigid inflatables, recreational boats, and unmanned vessels.
Boats and ships are commonly propelled by propellers or water jets. Both of these came into common use before modern computer control systems: propellers were used on the Monitor and the Merrimac in 1865; water jets became common in the 1960s.

By the late 1960s, the venerable SR-71 on the left incorporated controllable inlets, several internal flow controls, and a controllable nozzle.

IntelliJet Marine, Inc. has adapted the same principles to boat propulsion in four US patents and in a technical paper presented at the Advanced Naval Propulsion Symposium 2008.
The benefits of these features are on the wish list of military, commercial, and recreational boaters. They include substantial improvements in safety, fuel-economy, acceleration, maneuverability, ease of operation, and reliability.
Fly by Wire for Watercraft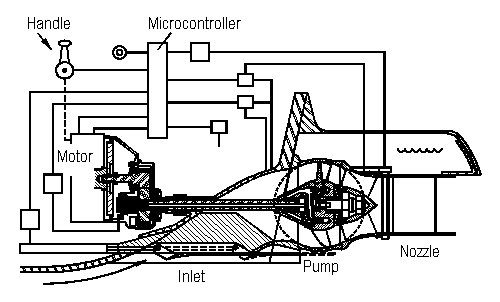 The embedded microcontroller program
regulates:
The pump to maintain motor efficiency
The nozzle to maintain pump efficiency.
The inlet to maintain recovery efficiency.
So the total system operates at peak efficiency at all speeds and under all loads and accelerations.
Back to Top
Variable pitch propeller pump


Quick, smooth shifting forward /neutral /reverse
Continuously Variable Power Transmission (CVT)
Eliminates need for reversing "bucket"